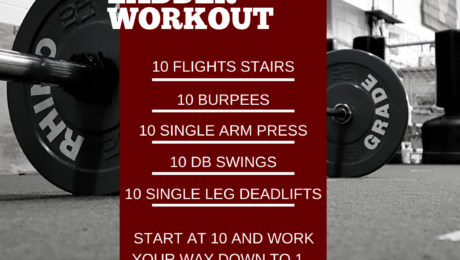 💪 Workout Wednesday 💪😎
featuring member Ted Herbert!
It's Ladder Time! This means you start at 10 reps of each exercise and then move down to 1 rep of each exercise in the last round. You have 30 minutes to get as far as you can down the ladder.
Do the warm-up first!
Post below to share your progress!