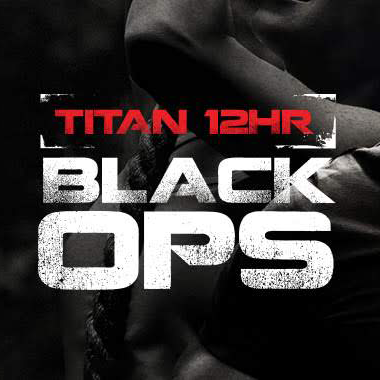 Event
Date
Time
X-Warrior Black-Ops
June 22, 2019 (Saturday) - June 23, 2019 (Sunday)
All Day




The TITAN 12 HOUR BLACK OPS Challenge was conceived for the Warrior who has evolved to crave more. Crossing the finish line is no longer enough. A carnal fire inside doesn't ask them, but tells them to push the very limit of physicality and mental toughness.

This event was created to give these athletes an arena to find that outer limit – to see what can be achieved when they are set loose overnight on a course to conquer the voice that whispers, "never stop."

Teams of 3 & Individuals who complete 25, 50, 75 or 100 KM will be honoured for their efforts.
The TITAN 12 HOUR BLACK OPS Challenge is open to athletes of all levels

The man, woman and team that completes the most course laps in a 12-hour period will be crowned champions.