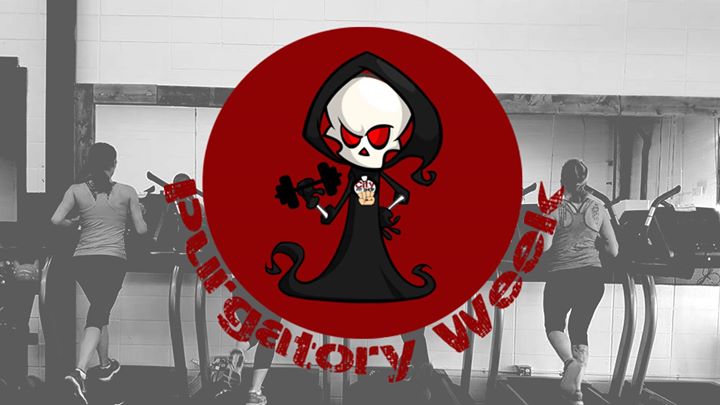 Event
Date
Time
City Fit Shop Purgatory Week
October 27, 2019 (Sunday)
6:00 am - 9:00 pm




It's simple. 6 workouts in 6 days. Will you survive. Each day we will present you with a deathly workout. Will you survive?

Sign up for 6 classes (1 per day) within the 7 days and be ready for fun. Careful, classes fill fast this week.