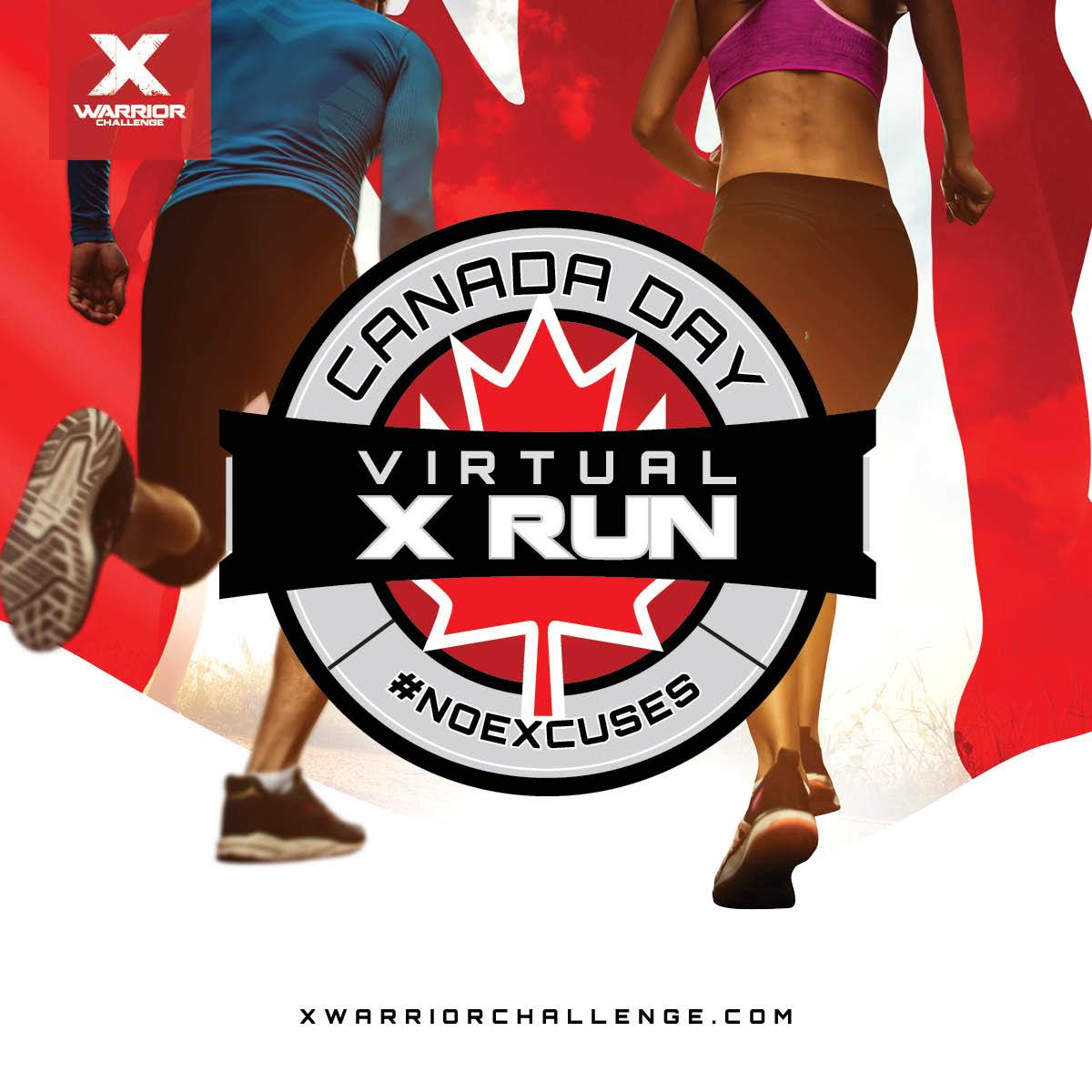 Event
Date
Time
X-Warrior Canada Day X RUN
July 1, 2019 (Monday)
9:00 am - 11:00 am




Join participants from all across the country on Canada Day Weekend as we bring the nation together to celebrate our Birthday! Whatever the terrain, whatever the environment, wherever you are, Canada this event is for you.Run outside, join you friends, and bring your family! If you just want to join us for a free fun run you are more than welcome as well!

Sign up for the City Fit Shop Team and we will have your medals and swag delivered to the gym!

Check-In – 9:00 am
Run – 9:30 – 11:00 am

INCLUDED IN REGISTRATION

Commemorative Canada Day X Run Medal!
2 Commemorative Canada Day Running Buffs!
Congratulations Certificate from X Warrior Challenge!

YOUR MISSION

Complete a 5km Run and along your run, you will be asked to complete 10 "Sweat Zone Penalties". These can be completed in any order.

SWEAT ZONE PENALTIES

10 Push Ups
15 Squats
20 Mountain Climbers
25 Sit Ups
20 Lunges
15 Push Ups
15 Squats
1 Minute Plank
20 Mountain Climbers
15 Burpees

Join our FACEBOOK EVENT for more details!