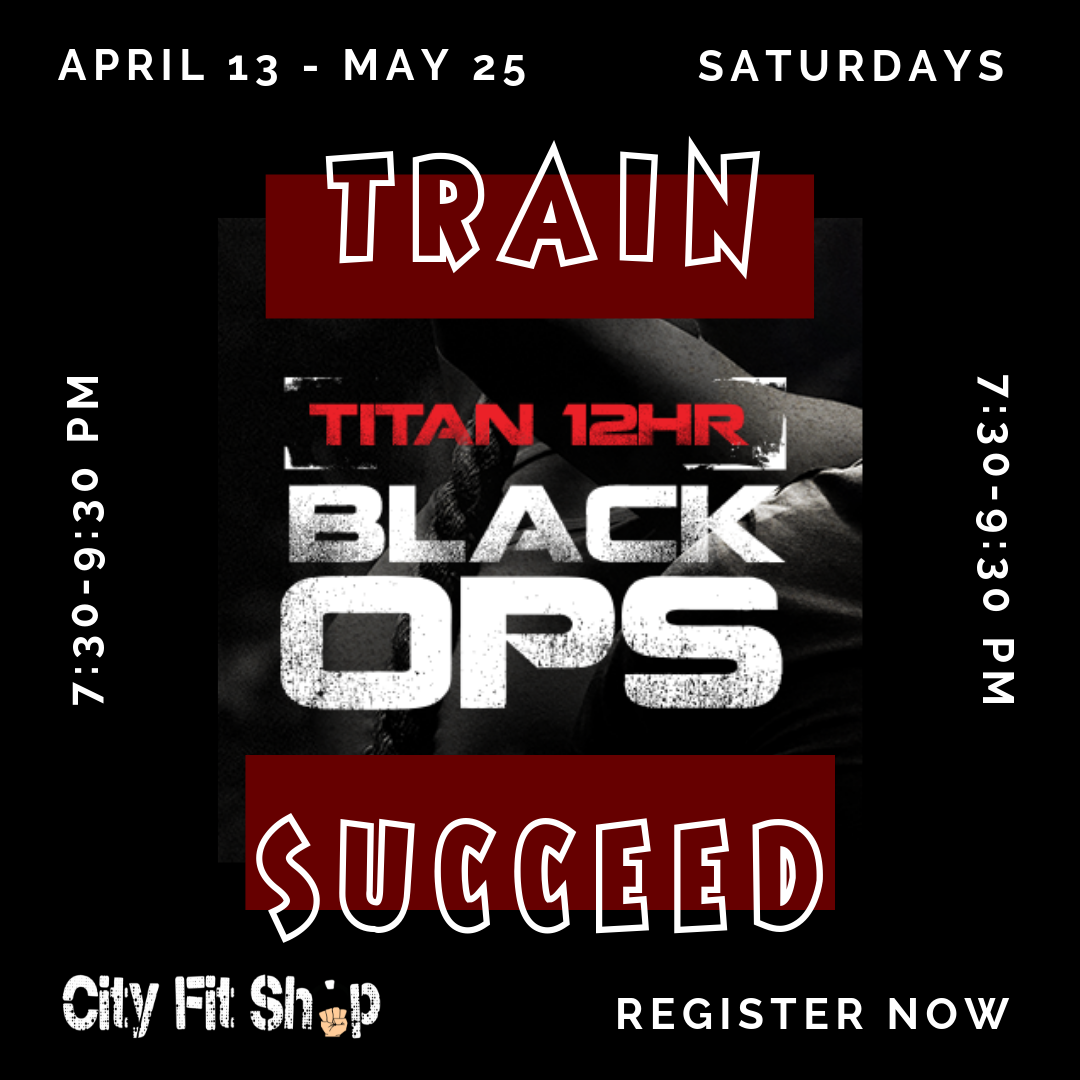 Event
Date
Time
X-Warrior Black-Ops Bootcamp
April 13, 2019 (Saturday) - May 25, 2019 (Saturday)
7:30 pm - 9:30 pm




Your road to success at X Warrior Challenge's Black Ops starts here.

This six week clinic is designed to help your body get ready for 12 hours of running and obstacles while pushing your physical and mental endurance.

Each 2 hour session will help ease you into the event while helping train you for the rest of your race season. On top of the physical training, participants will learn strategies to employ on race day.

Sign up now as spots are limited.

Pricing
Unlimited Members: $70.00
Limited Members: $105.00
Non-Members: $152.50

Schedule:
April 13, 20, 27 (7:30-9:30 pm)
May 4,18 (7:30-9:30 pm)
No class May 11
May 25 (9:00 -11:00 pm)

Join our Fit Fitter Fittest Facebook Event for more news and updates.