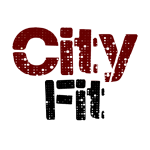 As a
COMMUNITY

we will come out

STRONGER

This isn't just about exercise. We know you can workout on your own, run on your own and deal with things on your own.

We're not just here to build a stronger you, but a stronger community in these trying times. While we might be isolated, we don't have to be alone.

Whether it's for you or for your family, we welcome everyone to take some time away from the craziness that is going on and break up the boredom of being isolated.

So while we can't be together, let's stick together. From one local business trying to make the best of the situation, we thank you for your support.