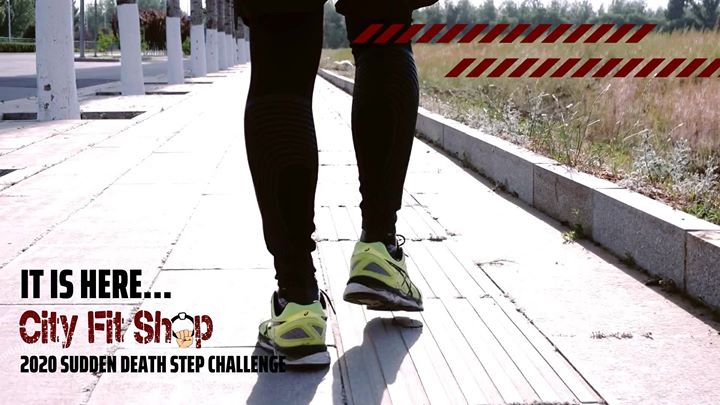 Event
Date
Time
City Fit Shop Sudden Death Step Challenge
February 15, 2020 (Saturday) - February 28, 2020 (Friday)
12:00 am - 11:59 pm




Join City Fit Shop for it's FREE annual Sudden Death Step Challenge. It's simple… just get those steps in… And it's just a little more each day. The last person standing is the winner!

WHAT IS THE CHALLENGE GOAL?
The goal of the challenge is for you to increase the number of steps they take each day. Who will outlast everyone else to be the person to get the daily requirement of steps each day for the most consecutive days?

RULES:
1. Participants must have a pedometer device in order to partake.
2. Day 1 starts at 7500 steps, and increases 500 steps each consecutive day. After the 1st week steps starting increasing by 1000 steps per day.
3. If you don't hit the daily total for the day, you RIP.
4. If you don't post daily results, you RIP.
5. Honor System intact!
6. MANUAL ENTRIES NOT ACCEPTED.
7. There is a 14 day time cap. If there is a tie after day 14 there will be a day 15 sudden death day. You have one day to out step your competitors. The competitor with the most steps before the clock hits 12:00 will win.
8. Picture Proof must be posted every day via Facebook Event or Instagram #CITYFITSHOPSTEPCHALLENGE before midnight. MAKE SURE YOUR ACCOUNT IS NOT PRIVATE! A list of who is remaining will be posted on the Facebook event daily.

BRING IT CFS FITNESS FRIENDS!

Winners will get a $150 gift certificate to Fast Trax and a $50 gift certificate to Athlete's Choice Massage! You'll need them!